Brick Memorial High School wrestler, Harvey Ludington, made history by winning the 2023 NHSCA Sophomore Nationals championship in Virginia Beach, Virginia, in the 182-pound weight class, where he beat everyone by technical fall or fall.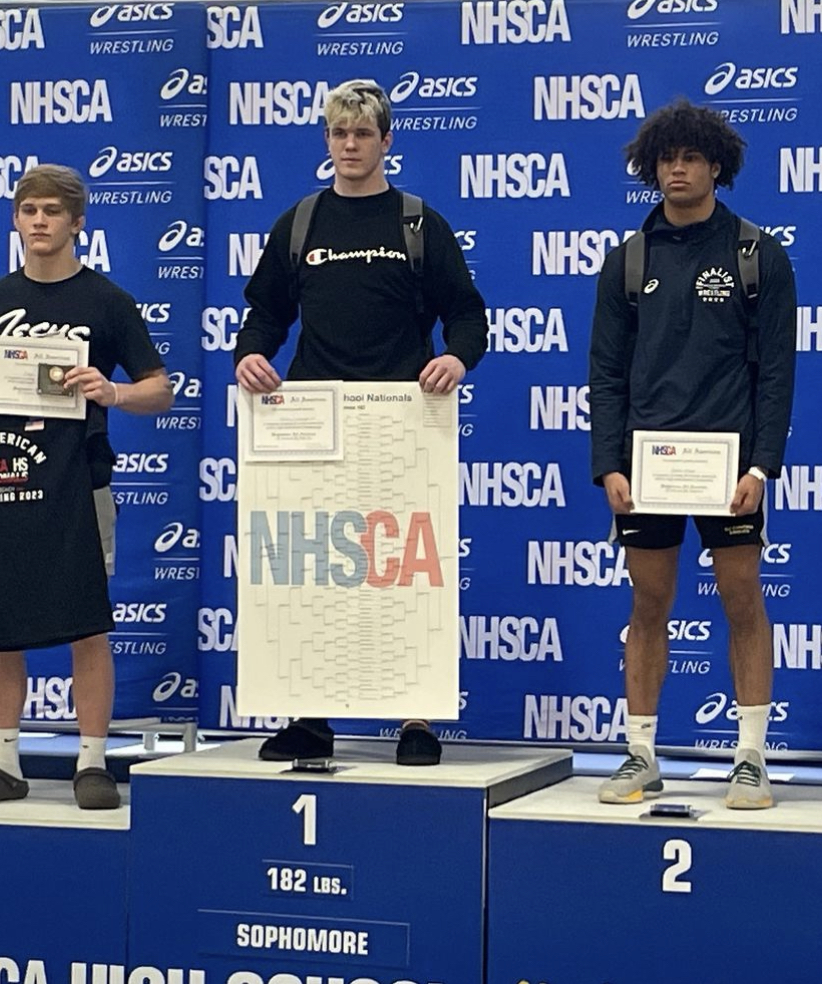 Ludington's victory at the tournament was nothing short of dominant. He defeated every opponent he faced by either a technical fall or a fall, which is an impressive feat at any level of competition, let alone at a national tournament.
His performance throughout the tournament was a testament to his technical ability and his physical prowess. Ludington displayed excellent takedown skills, and once he secured a dominant position on the mat, he was able to use his strength to control his opponents and earn points.
Ludington's success at the NHSCA Sophomore Nationals is a reflection of his tireless work ethic and commitment to his sport. He trains year-round, often multiple times a day, and follows a strict diet and conditioning regimen to ensure he is in top physical condition for every match.
Brick Memorial High School, Ludington's high school, is renowned for its wrestling program, and his victory is a source of pride for the school and the community. As a young wrestler with exceptional talent, Ludington's future is bright, and his victory at the NHSCA Sophomore Nationals is just another step in what is already a remarkable career.