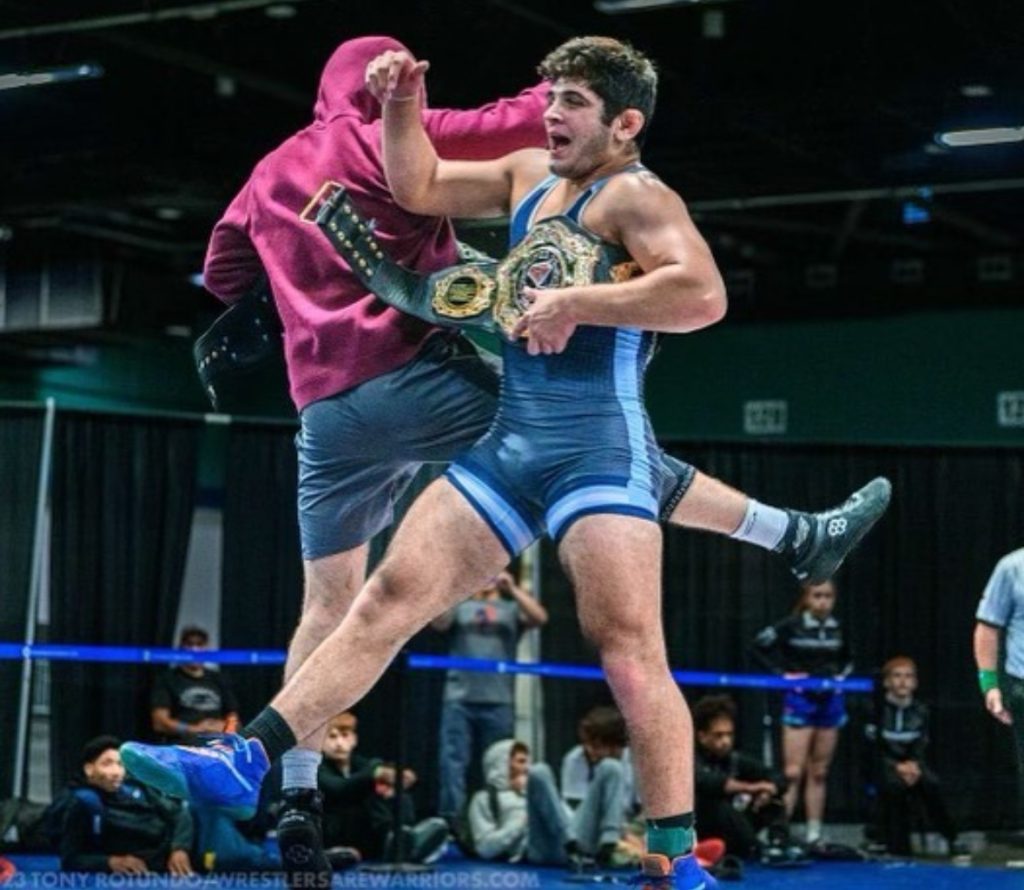 Photo via Anthony Harris' Instagram
Anthony Harris is the boys October wrestler of the month after a stellar performance at Super 32. Anthony won the 215 pound weight class as the 10 seed knocking off the 7 seed (Ryland Whitworth, CA), 2 seed (Dillon Bechtold, PA), 3 seed (Rylan Kuhn, MO) and 1 seed (Michael Mocco, FL) to bring the belt back to NJ. It was a tough decision this month as New Jersey wrestlers had some unbelievable performances in Greensboro but ultimately we decided on Harris because we love an underdog story.
Every NJWrestle.com Wrestler of the Month will be given a free t-shirt. Please have your parents/guardians or coach contact us with shirt size and shipping info.