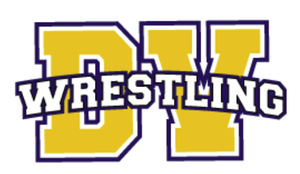 Del Val enters the 23-24 wrestling season trying to pull off the Group 1 Three-peat. They beat NJ powerhouse Paulsboro the last two year in the finals.
The team returns state placer Matt Roche (8th place) and three other state qualifiers Jake Taylor (Consolation round 2), Jackson Bush (Consolation round 2) and Anderson Olcott (Consolation round 1). Add in a plethora of returning varsity experience and it seems that the probability is high that the Terriers repeat.
Del Val is one of the few Northwest NJ powerhouse teams that did not have/possibly have a coaching change this offseason or the end of this year.
106 – Tristan Fawthrop
113 – Lucas Beyers
120 – Jake Taylor
126 – Jaden Perez
132 – Marcus Gary
138 – Matt Roche
144 – Jackson Bush
150 – Ben Levy
157 – Sebastion Dabak
165 – Mitchell Sutter
175 – Kevin Roman
190 – August Savacool
215 – Andeson Olcott
285 – Kyle Cooke